We have always found a studio space the best environment to be creative, and focus on client and personal projects. We designed our studio space for just this purpose, and refurbished the studio with this in mind.
Based 40 mins from central London, in the centre of Leigh-on-sea, we occupy the top floor overlooking the Thames estuary with panoramic views. The space comprises two studio rooms, a library / cinema room and separate kitchen, as well as a roof terrace (coming soon).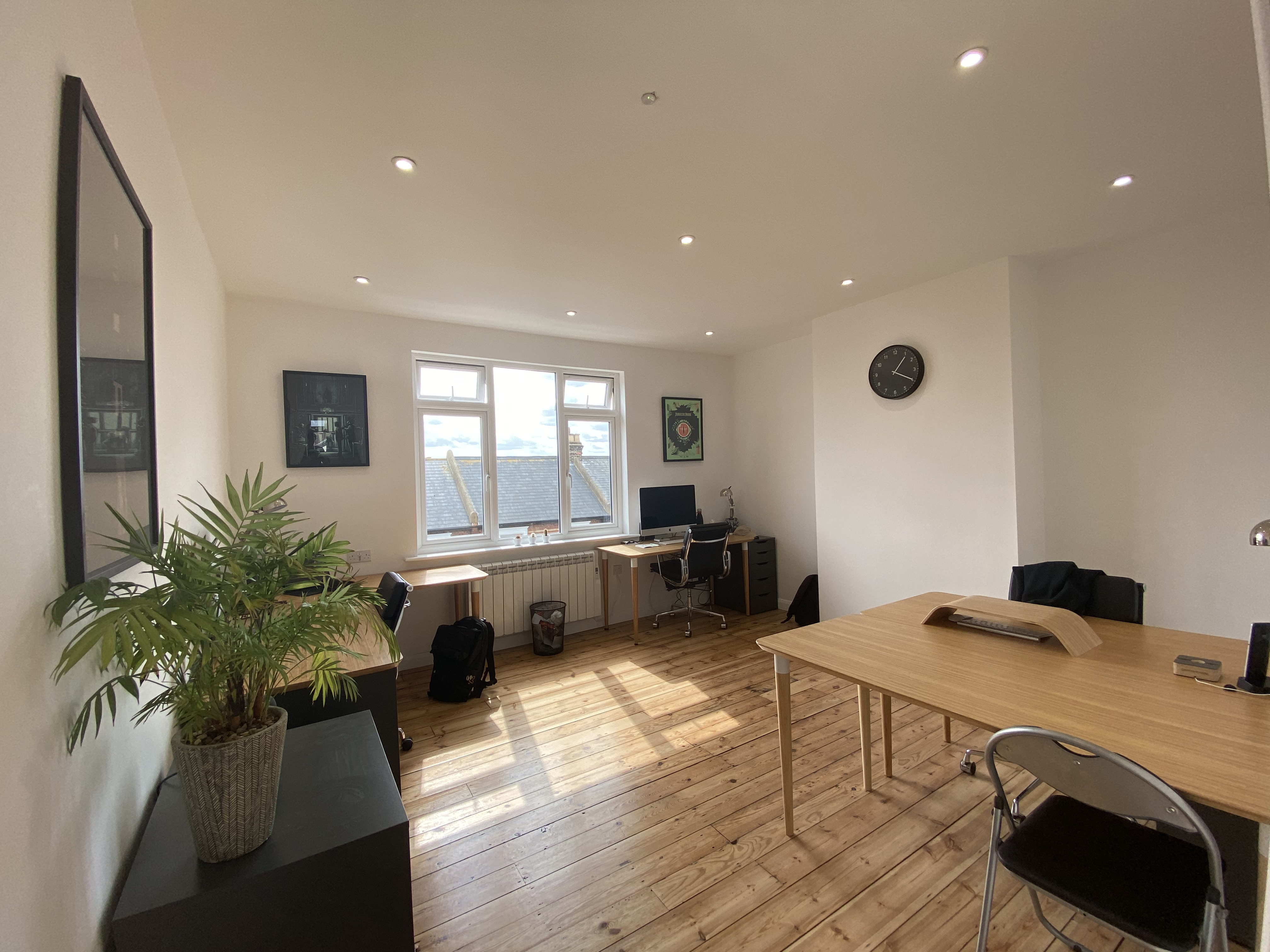 We offer desk space for fellow local designers, with a dedicated room for rented desks. It's a great way to network with other creatives and we've been able to share ideas and even work together on some projects. Anyone renting a desk from us has full access to the separate kitchen area and library / cinema room.