WT Author
x Ultra Studio [Origins]
Our latest, exciting collaboration with WT Author.
WT Author are a Microbrand that design & build limited edition watches. They are celebrating their 10th Anniversary by launching 10 new tool watches on Kickstarter with an enticing selection of Rewards & Add-ons.
We approached WT Author about creating an animation for each of the watches. We've been wanting to experiment in creating a piece of digital art to sell alongside a physical item and so this felt like a good fit.
What we ended up creating was The ORIGINS Deed, now available for 1ETH each
here
.
The ORIGINS Deed is a new category of NFT, allowing collectors to own their watch as well as automatically gain entitlement to the physical artefact that gives maximum transparency to collectors in the digital & physical world. The 10 striking unique ORIGINS Deeds include:
Non-Fungible Token [Crypto Luxury Watch]
Crypto Luxury Watch Video Display Terminal
Master Variant Watch [#0 of 50]
Authenticated Blueprints
Original Watch Sketch
The 10 Rules of Watch Design Book
Wax-Sealed Sustainable Packaging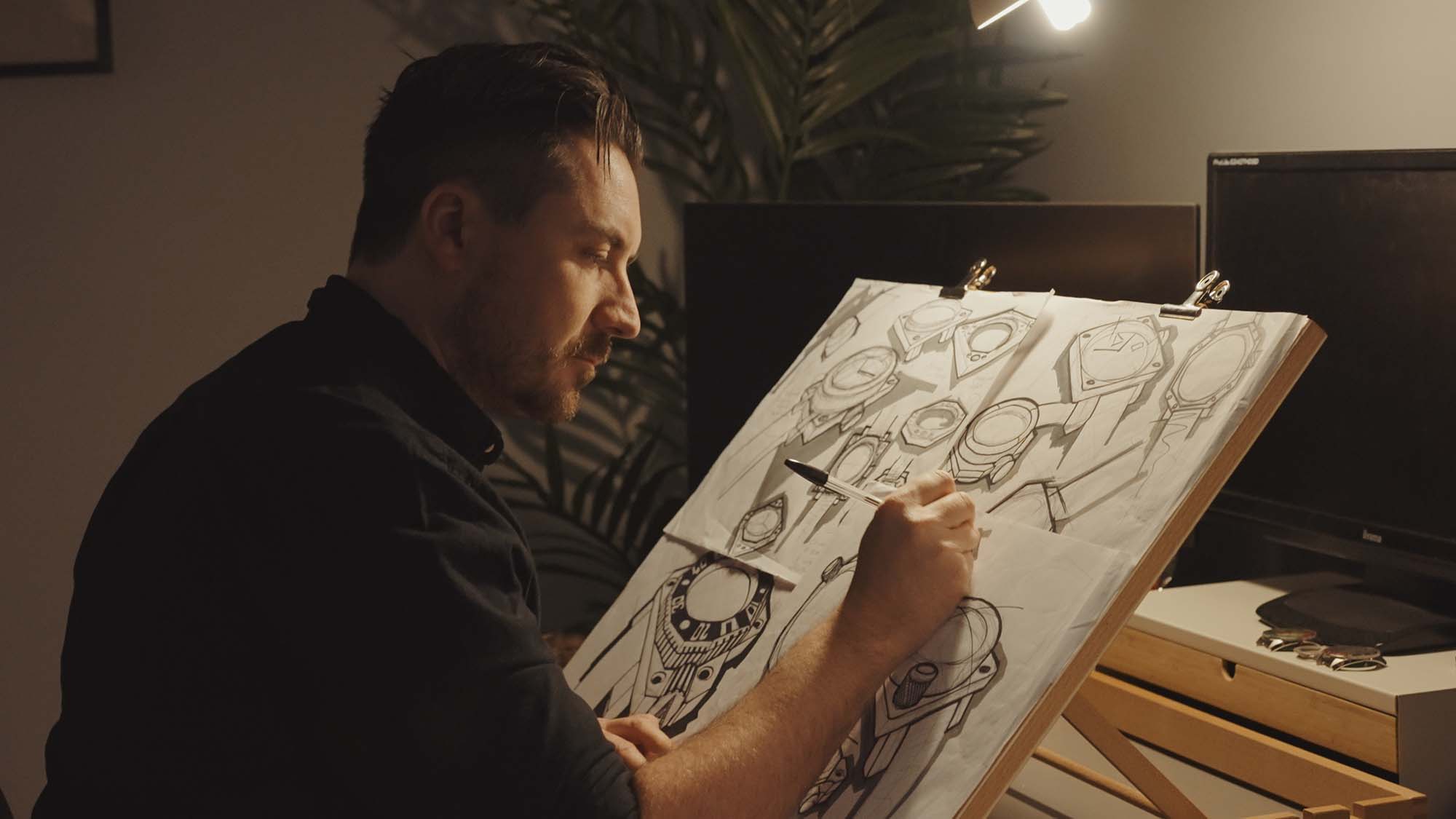 We wanted to ensure the digital model of the watch was 100% accurate. We used the technical drawings to replicate each part to its real world dimensions. We took great care and attention to make sure all the angles, cuts and chamfers were to the exact measurements, to do this we used a range of different modelling techniques within Cinema 4D.

Some parts were straight forward shapes such as cylinders for pins and basic extrude for the hands and face of each watch. Other shapes were more complex, such as the main body of the watch, to build this we used a combination of booles, lathes, sweeps and extruds.


It was important for us that the animation had an artistic feel, to differentiate it from a product advert. To achieve this we used Greyscale Gorilla +'s material library and HDRI maps to create a stylised look, whilst retaining the realistic quality for the watch parts. We used Light kit pro to build the background environment and Insydium Terraform FX to build the surface parts of the plinth that the watch sits on.

The project was rendered in Arnold by Solid Angle. Everything was composited in After Effects, using an aces workflow. The audio was mixed and laid in at the end in After Effects.